Why educators and families love Bounce!

Reduces Costs

Addresses Operational Inefficiencies

Allows Full Control on Center Operations

Ensures Complete Data Privacy

Enhanced Communication

Save Time on Paperwork
The online payment option and the photo and video sharing features have been a hit with our administrative staff, teachers and parents.
One digital platform takes care of all your preschool management and communication needs
Simplified User Interface
Connect, Chat, Communicate
360 Visibility on Operations
Offline and Online Payments
Manage Students & Classrooms
Superior Customer Support
Customized to your nursery needs
Take the quiz to see how our daycare app can improve your center!
What is your child care center's biggest challenge?
What best describes your child care center?
Build Stronger Parent Relationships
Communication with Parents
Keep parents informed with our instantaneous communication features from messaging, comments, and audio sharing.
Media Sharing
Record child's development and monitor their development over time through our easy-to-use media sharing features.
Reports
Create instant student reports to keep parents informed throughout the day.
Manage your Childcare Center
Staff & Center Management
Store all student and employee information, manage attendance, and monitor employee engagement using our smart dashboard
Administrative Reporting
Gather all the insights you need to manage your operations from our admin reports
Online Payment Solutions
Manage, track, and collect payment using our easy-to-use invoicing feature
Events
Event
Report
Announcement
Event
Report
Image
Event
Report
Announcement
Vedios
Attendance
Report
Vedios
Attendance
Report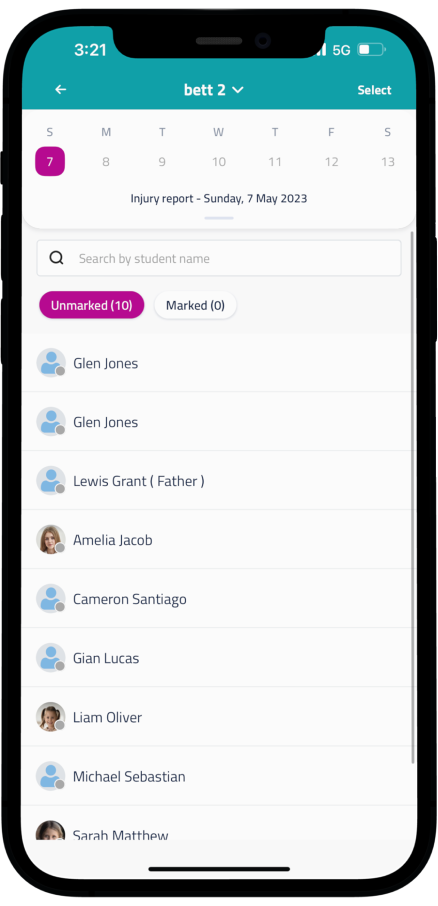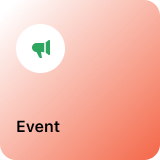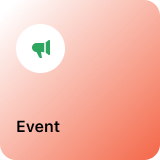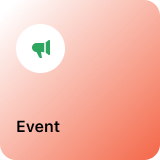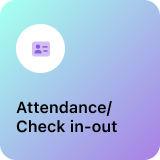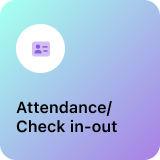 Bounce has proven to reduce up to 70% of operational working hours!
Wadhha Alkaabi

"Overall, the Bounce app is easy to use and learn, and the customer support team has been very responsive and cooperative. Bounce helped us to manage student data and communicate with the parents easily in a secure and sustainable manner which is a top requirement for us at Al Basateen Kindergarten. In addition to this, media sharing, daily reports and the online payment solution have been extremely helpful in managing our operations."
Wadhha Alkaabi
Al Basateen Kindergarten, Dubai
Shakera AbdulRahman Saeed AlMughairi

"Bounce has all the necessary features in one platform, it is organized, well designed. It has reduced the workload on the administration team.
We chose Bounce because it is comfortable, easy-to-use and it made communication with parents easier. We liked the coverage of all the small details that is necessary in children's life.
 
The 3 top features that we like are:
1. All the old students reports are saved and you can go back and review it any time.
2. We can deactivate the children who goes for holiday. Then activate it when they are back.
3. The administrator Web page has the full data of each child (attendance, spending hours, etc).
 
In addition, it has a great supporting team and customer service. They are working hard and quick in responding to our requires."
Shakera AbdulRahman Saeed AlMughairi
Little Stars, Oman
Sh. Sala Abdulrahman Al Khalifa

"As a nursery school owner, I highly recommend the Bounce app to any fellow preschool owner looking for an efficient platform to easily manage student information and communicate with parents. Our onboarding experience with Bounce was seamless, and their customer support team has been extremely helpful throughout the entire process.
We chose Bounce because of its user-friendly interface and comprehensive features that cater specifically to the needs of our nursery. One of our favorite features is the ability to easily track attendance, which helps us track which students are present and which are absent. Additionally, the app's messaging system allows the administration and teachers to communicate with parents in real time, which has been a game-changer for keeping everyone informed and updated."
Sh. Sala Abdulrahman Al Khalifa
Little Scholars Nursery, Bahrain
Mrs. Nuha Al Nuaom​

'Since signing up with Bounce, we have been able to communicate better with parents, automate tasks and plan better with the calendar. Due to this we have saved 70% of our time from carrying out daily tasks, seen a 58% increase in enrolments and been able to increase our teacher headcount by 15%!'​ ​
Mrs. Nuha Al Nuaom​
Little House Nursery, KSA​
Eman Saleh​

"My experience with Bounce is an amazing one! I'm using Bounce because I can write all the kid's information in the daily report, make announcements and post events. Additionally, the injury report is amazing. Let's not forget the wonderful technical support team, they are so professional and helpful. All the parents in my nursery who are using bounce are very satisfied with it. Thank you very much Bounce"​
Eman Saleh​
Small Steps, Egypt ​
Nadia Al Fehaid​

"… the online payment option, and the video and photo sharing features have been a hit with our administrative staff, teachers and parents.
Nadia Al Fehaid​
Kids Gardens Nursery​ KSA​
Hesa Al Musa'ed​

"Bounce has helped us ease work pressure on both the nursery admin and teachers, while also making communication easier between parents and teachers. It's a wonderful platform that helps parents really be a part of the child's day."​
Hesa Al Musa'ed​
Kids Oasis Nursery, KSA ​
Dr. Aya E lKemeney​

"In addition to being functional, Bounce is also a lot of fun to use. We are glad to have one platform sharing all details with parents. It has brought more order to our daily work life." ​
Dr. Aya E lKemeney​
Diamond Nursery & Preschool, KSA ​
Lina Sehwail​

"Bounce content sharing, announcements, events and reminder features has made it a breeze for our staff to keep parents updated on everything that's happening with their tiny tots at Bamboo"
Lina Sehwail​
Bamboo Nursery​, KSA ​
Miriam Bisreh

"Bounce completely eliminates the need to use any other app, whether in communication with parents, notifications or even in accounting. It is a very comprehensive app."
Miriam Bisreh
Owner, World of Happiness Nursery ​
Sara Al Lami

"It has saved us around 60 to 70 percent, of course here I am talking about the cost of employees, and as well as effort and time. It has reduced my hours on operational tasks and I can manage a lot of individuals through the app."
Sara Al Lami
Owner, Smart Steps Nursery
Our superior onboarding, training, and customer support team can get you set up within 24 hours!
Are you a Nursery Owner?
Reduce operational hours and efficiently run your center with an all-in-one solutions.
Are you a Teacher?
Easily manage daily tasks from automated children reporting, to media sharing, and messaging with families.
Are you a Parent?
Stay connected to your child's learning with instantaneous reporting, media sharing, and easily pay online.